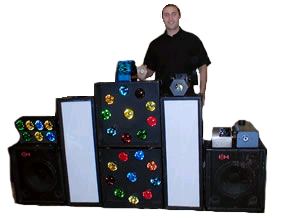 Alexander the Great Entertainments can provide a professional Karaoke experience.
Research has shown that Karaoke is again gaining in popularity largely due to the 'X Factor' and such like on Television.
This form of entertainment is popular with adults and children alike and therefore can be provided for both.
Craig and his team are experienced singers themselves and therefore have no problems in quickly getting the ball rolling and party underway and assisting those requiring help.
Alexander the Great Entertainments own and utilise a large variety of Karaoke tracks that reflect all tastes.